Top 5 Benefits of Studying Abroad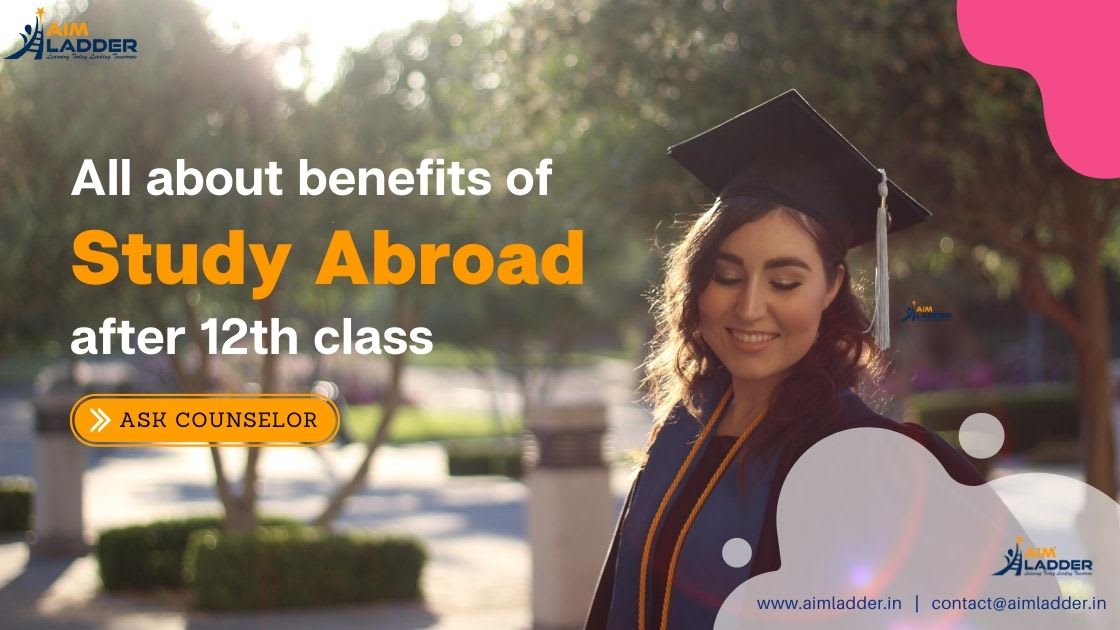 The Amazing Benefits of Studying Abroad!
Know benefits of studying abroad, overseas education counselling & more.
Knowledge is the gateway to a successful life. It is said that traveling is reading a thousand books, and so a very effective method of learning (gaining knowledge). Imagine, for acquiring knowledge if you have decided to go abroad, then you have made a fantastic decision in your life. There is no looking back whatsoever. Exploring greater and exotic geographical avenues in pursuit of knowledge and wisdom is the most beautiful thing to do in this one-time journey called 'life'!
There are huge advantages of studying abroad. Foreign Universities that lay an emphasis on the application-based approach of Education are the ones usually sought after. The reason for this is of course employability. Foreign Universities also offer internship/apprentice provision to the students facilitating them to gain amazing hands-on work experience. Study abroad opportunities are not hard to find. With a little search done diligently, you can seek professional advice from overseas educational counselors who are more than willing to clarify all your doubts.
You may find the idea of studying abroad fascinating or intriguing for various reasons. "Why should I study abroad?", must be the question irking you every now and then. There are quite a few benefits of studying abroad. But the most significant ones are:
An accentuated command on the language: Especially, when you enroll at Universities in the US or in the UK, sooner you would talk like a native speaker. Your exposure to the language, both in the University and in the Society would increase manifold.


Exposure to effective and innovative teaching methods. As mentioned above when you study abroad you would realize that the teaching methods are quite innovative and contemporary. The teaching practices are designed considering the vocational value of the course.


A friends' circle that is a melting pot of culture: One of the most profound reasons for pursuing education overseas is the fact that you will make precious friendships from all over the world. This will be an enriching experience. Your monochromatic vision will start widening. It gets infused with multiple colors. As a result of this, you would become an all-inclusive global human being with refined and reasonable creative interests and perceptions.


Augments employability: A foreign degree always impresses a potential employer. A degree that has been earned from overseas conveys many things. It talks about your personality in not so many words. The employer will start constructing positive presuppositions about you. S/he would think about you as a dynamic human-being with a verve to solve complicated puzzles. He would perceive you as an adventurous soul always willing to strive, to seek, and not to yield.
These are a few significant benefits of studying abroad. There are many more. In fact, by studying abroad you would also find wonderful opportunities to learn some popular languages of the world like French, Chinese, Spanish, and German. Research studies say that by associating with friends speaking different languages you would learn a new language faster. So, this is a double advantage. You will not only have earned a degree with vocational value; you will also have learned to speak a new language that will open for you wonderful career avenues across the globe. Your globe-trotting, thus, commences with immense professional contentment.
Want to go abroad for graduation after 12th? 
If you are about to complete your 12th this year and have a dual mind of studying graduation from abroad or from the same country, then we have brought here a solution for you. The starting of April boards will be ready for you with their results. Every year one Crore of students over the whole country would be passing out their 12th standards. They must be prepared with their further studies. But many other students must have moved to study for competitive exams. Students from all over the country would take admission in various colleges and universities. And among you, many of them would be thinking of benefits of studying abroad after 12th.
Here we explain to you an important fact and thus present various benefits for your plan to study abroad after 12th class.
But it would help if you were sure that each country has specific criteria and other requirements for admission and studies. These requirements for academics can be on the performance of language and so on. You need to know each of them. Here we present certain benefits for you.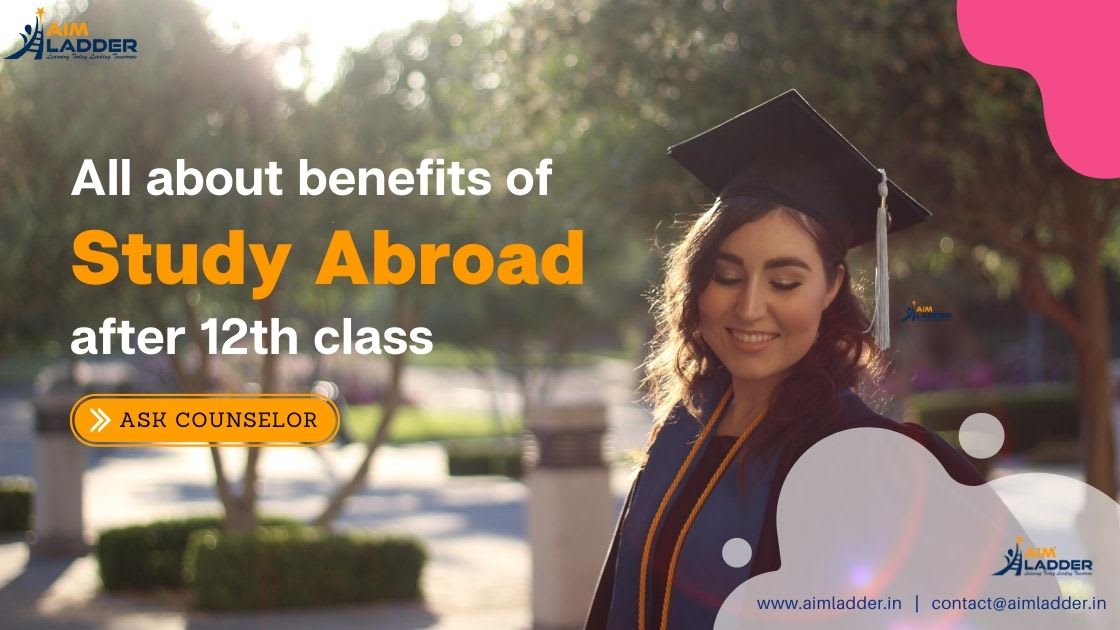 Study abroad after 12th
What are the five significant benefits?
The biggest benefit and advantage is the subjects and choices that you can pick from them. Indians are still under exploring for various possibilities for some best contemporary courses. Studying abroad after 12th would let you pursue route according to your passion for computer science engineering along with violins.

There is much flexibility in the studies abroad universities. And, sadly, most of the universities would be missing in India. It helps you understand your key strengths and thus move towards your career in a specified domain.


Admissions for graduates in abroad universities are secure than postgraduates. Most of the students plan thinking of overseas education for postgraduate. Universities abroad are much accommodating for UG than in Indian schools. Elsewhere universities require candidates who have completed 16 years of full study time. Mainly under this category, the 12th pass is eligible.


It is cheap to complete your further educations abroad than in any private university in Tier 1 cities in India. If you are considering tuition fees for four years course in engineering, then it is much less than any other private university or college in India.


Studies Abroad after 12th have made it possible for a multinational and diverse culture to accommodate together and study. Universities in Abroad can offer you excellent scope for exposure to transnational culture.


You get a chance to travel to different parts of the world after your country. Study Abroad is the golden time to learn and explore many different things. There could be nothing much better than moving to a new country.
Your overseas educational sojourn will be undoubtedly thrilling. During vacations and holidays, you will be visiting amazing sightseeing places like historical monuments, or landscapes of extraordinary beauty. These jaunts would add to your sense of appreciation. Not just these, you could visit other places such as tourist hotspots or any other popular hubs that would get you closer to the culture and civilization of the country you are living in. You will also get deep insights into the political history of that country. A sheer walk along the countryside will offer you glimpses of the day to day life.
These are all heavenly yet tangible experiences. There are many more advantages. So, just do research on the area that excites you and kickstart your overseas educational journey. Talk to the best overseas educational counselors right away!
Conclusion:
It is up to your choice to Study Abroad After 12th. For More Information Ask our Counselor & Get Free Overseas Education Counselling
Follow for more update: