What are the main difference between OET and IELTS?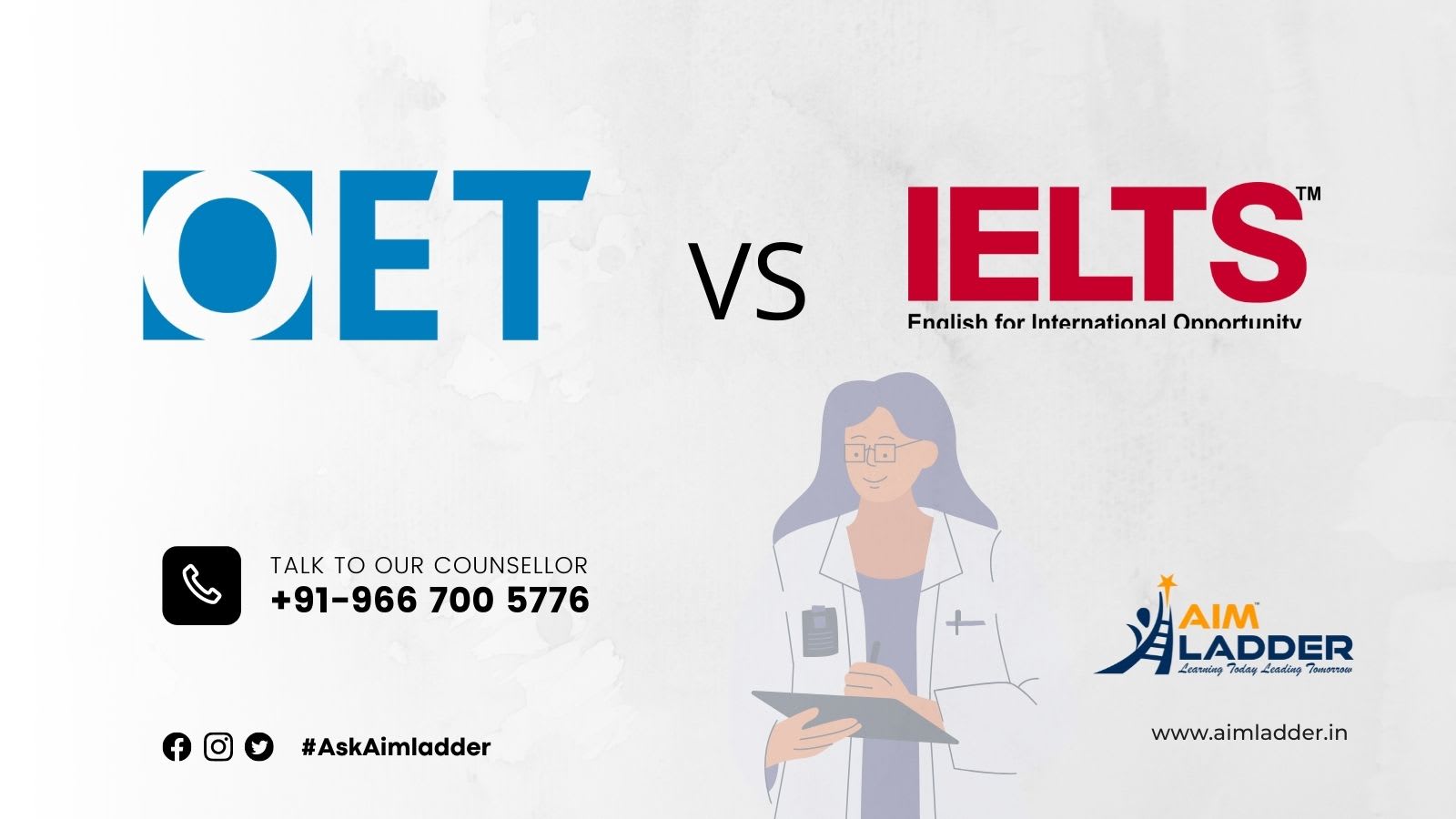 IELTS or OET? What Should I take?
IELTS or OET?
OET and IELTS both these tests are specially crafted to test the English language skills of people across the globe, Both have a few major differences on, who takes these tests and how. The tests are taken by aspirants who wish to study or work abroad.
Difference between OET and IELTS
IELTS is a generic examination that tests your academic English. It is taken by students and professionals worldwide to examine the test taker's ability to understand English for all scenarios. Opt for the leading IELTS coaching in Delhi by Aim Ladder to get top results. 
OET is specific to healthcare professionals. The test is prepared to measure the ability to effectively communicate in a medical scenario. 
Types and Modules in OET/IELTS
IELTS has 2 types – Academic and General Training. Both have four modules namely, Reading, Listening, Writing, and Speaking. The former is for students, whereas the latter is for working professionals. 
OET has 12 types for different kinds of healthcare professionals. While this also has the same modules as IELTS, the Speaking and Writing sections vary for every professional. 
Scoreboard
IELTS awards a score out of 9, called 'band'. Each module has its own score and overall score. OET has grades from A to E, where A is marked the best. They also have a numerical score to indicate the capability of the test taker. 
Both tests are used by regulatory bodies to determine the skill level of the English language. Healthcare professionals usually require a 7-band score in IELTS or grade B in OET. 
IELTS and OET Preparation Needs:
IELTS being the more generic test focuses on vocabulary and academic texts. The test-takers need to be ready for questions on a variety of subjects. Also, good use of grammar and vocabulary gets you a better score. 
For OET you need to prepare yourself with questions having medical language as the test is specifically designed for healthcare professionals. Pump up your score with Aim Ladder, they provide the best OET coaching in Delhi.
Hope this helps! Make the smart choice by choosing Aim Ladder, the best study abroad consultant in Delhi.