Want to Study in Abroad?  Take IELTS Coaching in Delhi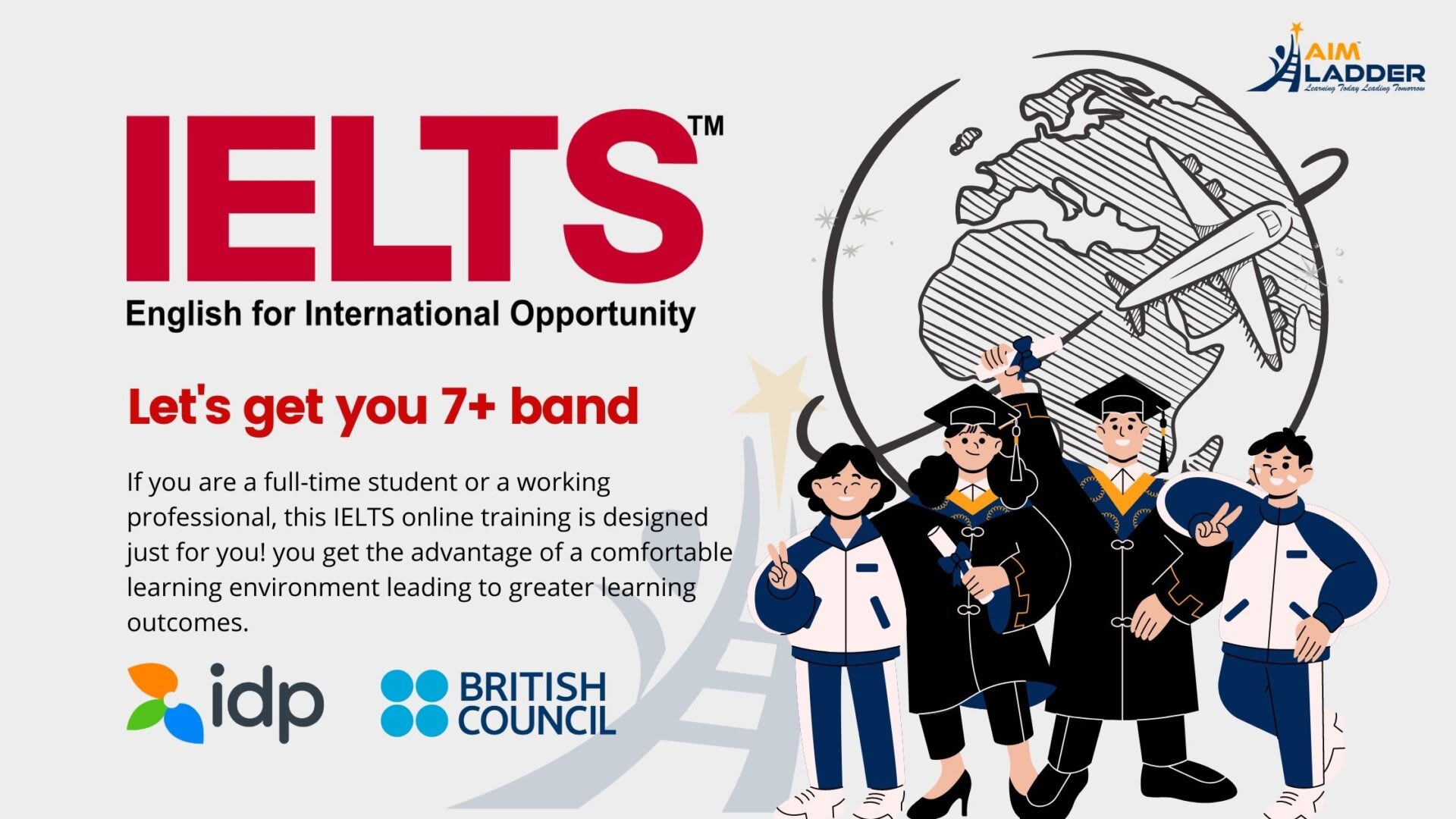 IELTS Coaching in Delhi
A standardized test of the English language, IELTS tests your language processing, and proficiency, filters out the efficiency. Most academic institutions out in foreign want this examination for getting admission to their renowned university. Join Aim Ladder For IELTS Coaching in Delhi.
 There are numerous professional organizations that are exploding as mushroom growth for IELTS. Be its Australia, New Zealand, UK, or Canada, we could go to an ideal destination for pursuing your studies. There are over 3000 institutions only in the USA. You just have to be cautious and choose the right overseas education consultant in Delhi 
About IELTS 
IELTS is arranged about four to five times a month. And also, there is no absolute restriction on the number of  times one desires. If it happens that one 12th the aspirants clear IELTS®, very sadly, the score remains useful for only up to two years.
Around the same time, it's only the Primary English speaking countries that require this as a mandatory aspect. So in order to get a better job and an excellent profile, you gotta clear IELTS, to study abroad after 12th. Relax! It's not that hard but pretty important. IELTS  checks your English adeptness. This exam builds itself as one of the reputed examinations to get admitted to a reputed organization. With its good scoring, the listening, speaking, listening writing skills are mapped out.
IELTS Coaching In Delhi
We are a dedicated team as IELTS coaching in Delhi, with seasoned and skilled enterprises to nourish your English skills round 360 degrees. You can realize the trail of success once you enter it and trust us. English would then seem to you like your favorites! It would build a better experience in every way possible. 
We stand as systematic, centered, comprehensive institute among IELTS coaching Now the student will now at No. 1, this remains our aim. To discover them and help them to excel at the entrance without any hiccups, is our goal. Gradually, improving their ability to ace out their exams.
Conclusion
Our team provides you with tailored programs that occupy specific needs and weak points If students. Making them practice rigorously, and assessment package associated with the learning process helps them to carve out a niche in a competitive market.  
With our dedicated and deep understanding of each learner, we take them near to afar, definite to indefinite and simple to complex very pleasingly. This helps them to tackle various problems and employ a cognitive process that the question demands. Overseas education after 12th has become easy. Join us and feel the difference!